Okay folks, this news almost tops Longoria in terms of how big a deal it is. Some of you out there may not fully appreciate the magnitude of this announcement, but it truly is ground-shaking information. Quite possibly the biggest baseball news that there's been since that whole Santana drama finished. Maybe even since that Babe Ruth guy was sent to the Yankees for money to fund a play.
**Drumroll please**
Casey Fossum has signed a minor-league deal with the Tigers! The Blade is back!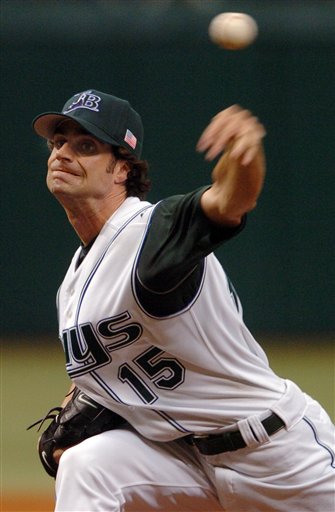 Sign up here to join the official Casey Fossum Fan Club. You know you want to...